Apache Kafka and Event Streaming are two of the most relevant buzzwords in tech these days. Do you wonder about my predicted TOP 5 Event Streaming Architectures and Use Cases for 2022 to set data in motion? Check out the following presentation. Learn about the Kappa architecture, hyper-personalized omnichannel, multi-cloud deployments, edge analytics, and real-time cybersecurity.
Some followers might notice that I did the same presentation a year ago about the top 5 event streaming use cases for 2021. My predictions for 2022 partly overlap with this session. That's fine. It shows that event streaming with Apache Kafka is a journey and evolution to set data in motion.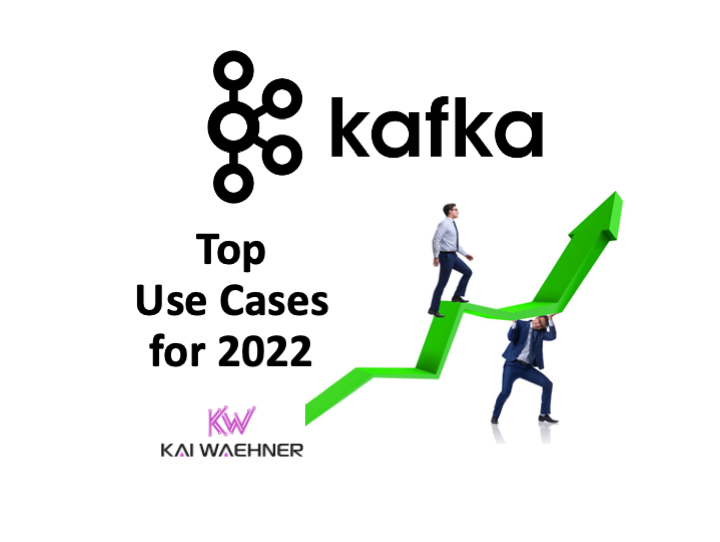 Gartner Top Strategic Technology Trends for 2022
The analyst company Gartner defines the top strategic technology trends every year. Here is what Gartner expects for 2022: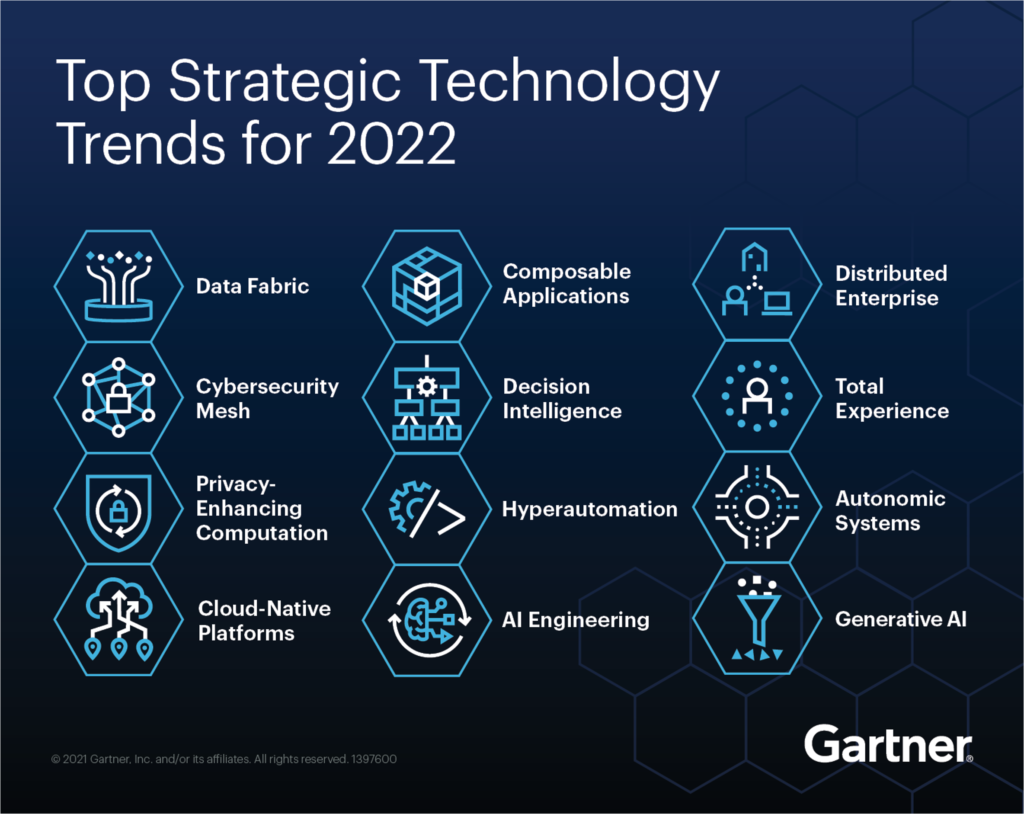 It is funny (but not surprising): Gartner's predictions overlap and complement the five use cases I focus on for event streaming with Apache Kafka to set data in motion. The tech industry's key trends are all about data correlation, real-time processing, analytics, and integration between various systems and technologies—all of that globally and securely.
Hence, here you go with the top 5 trends around Apache Kafka for 2022.
Top 5 Apache Kafka Use Cases for 2022
I see the following topics coming up more regularly in conversations with customers, prospects, and the broader Kafka community across the globe:
Slides and Video for Event Streaming Use Cases in 2022
Here is the slide deck from my presentation:
And here is the on-demand video recording:
What are your most relevant and exciting use cases for Event Streaming and Apache Kafka in 2022 to set data in motion? What are your strategy and timeline? Let's connect on LinkedIn and discuss it! Stay informed about new blog posts by subscribing to my newsletter.